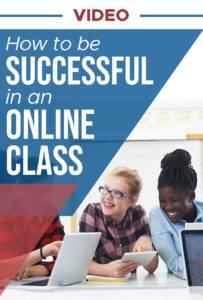 Join author, speaker, and trainer,
Stanley B. Lemons
, in an impactful and lighthearted video: "
How to be successful in an online class
." Mr. Lemons engages students and parents in a webinar-style video presentation designed to provide participants with both winning strategies on how to be successful in an online class, as well as coaching on how students can earn higher grades in school.
Who should watch this video?
Elementary school students
Middle school students
High school students
Parents and guardians
A sample of what you will learn:
Three winning principles for academic success
Key differences between online classes and in-person classes
Critical steps to take before your online class starts
7 key strategies to stay engaged during your online class
5 essential follow-up actions to complete after each online class session
Insights on ways to set up a more effective study schedule
Note-taking fundamentals
Winning habits that every student (and parent) should embrace and adopt
Benefits to students, parents, and guardians:
Helps students transition to an online learning class
Supports students in achieving their academic goals
Minimizes the stress associated with switching from an in-person learning environment to an online class format
Provides parents and guardians with strategies, insights, and tips to support their student(s)
Cast:
Stanley B. Lemons
Cost:
$5.99 for a 24-hour viewing time
Language
The video is presented in English. Spanish subtitles are included. Click the CC button on the bottom right of the video player in order to access the Spanish subtitles.
Additional Support
After you watch this video, sign up for
"Stan's How to Study Class Video Series"
and gain more insights, tips, and strategies on ways to perform better in school.
Learn more here.
Testimonial
"I learned some tips on how to focus better when I'm not in the classroom. I also learned how to create a space in my room where I won't get distracted." Cece, 7th grade
Please, please, please spread the word