"Education is the key to unlock the golden door of freedom."
George Washington Carver
Writing and College Prep Bundle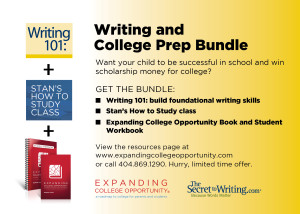 4 Great products. 1 Great price.
Click here to learn more.
How to Study System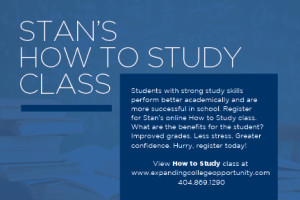 Give your child a competitive edge in school. Register for Stan's How to Study class.
Benefits:
Better grades
Less stress
Increased confidence
Learn more here.
Writing 101 (6th-12th grades and college students)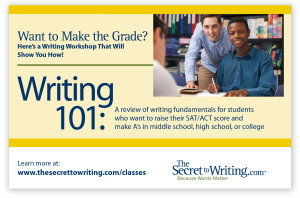 Want to Make the Grade? Here's a Writing Workshop That Will Show You How!
Benefits:
Make better grades in middle school, high school, and college
Get a higher score on the SAT or ACT
Build your confidence in writing
Expanding College Opportunity: a roadmap to college for parents and students
Expanding College Opportunity is a concise guide for parents and students highlighting the essential steps involved in the college admissions and financial aid processes. Author Stanley B. Lemons includes the best tips, strategies, and information from his highly regarded college admissions seminars and workshops. Stan also includes inspirational, real-life stories about the many challenges he faced on his journey from humble beginnings to graduating from some of the nation's leading institutions of higher learning.
Stan's How to Study System: how to be successful in middle school, high school, and college
Join Stan's mailing list for details on the release date.