"He who opens a school door, closes a prison."
Victor Hugo
WHO
School Administrators
Community Leaders
Business Leaders
Religious Leaders
Government Officials
WHAT
Do you want to lower the student dropout rate?
Aiming to increase the high school graduation rate?
Want your students to perform better in school and pursue higher education?
BUY
Expanding College Opportunity for your community: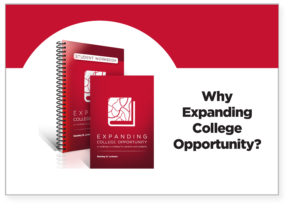 And,
Get the expert training you need to best utilize the Expanding College Opportunity resources!
WHEN
BY THE WAY…
Looking for a speaker on education? Book STAN LEMONS today!
Download speaker brochure.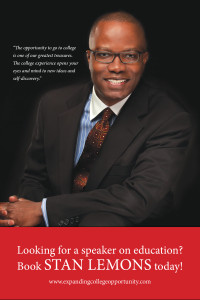 Want to improve your writing skills?
Register for TheSecretToWriting.com's Writing2020 class for adults.