Buy the Book & Student Workbook
Expanding College Opportunity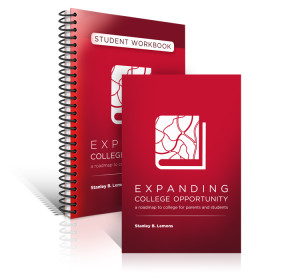 It is never too early to begin the college search. If you have a child in middle school or high school, or if you are the student, preparation for college needs to begin now. The Expanding College Opportunity book and student workbook are powerful resources, written to help you (middle school students, high school students, and parents) plan and prepare for college. Turn your dream into reality. Buy the Expanding College Opportunity book and student workbook today!
Spanish edition available December 2023
Watch the Video
Author and private college counselor Stan Lemons, who progressed from humble beginnings to attend some of the most highly selective colleges in the country, not only provides helpful information from the admissions counselor perspective, but also offers his own insights from personal experience.
Online Live Webinar
: Join Author, Speaker, and Trainer,
Stanley B. Lemons
, as he leads a presentation titled,
"EXPANDING COLLEGE OPPORTUNITY: the path to college for parents and students"
Click here to learn more and to
register.