Sponsor Students
"The function of education is to teach one to think intensively and to think critically. Intelligence plus character – that is the goal of true education."
Dr. Martin Luther King, Jr.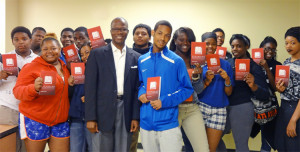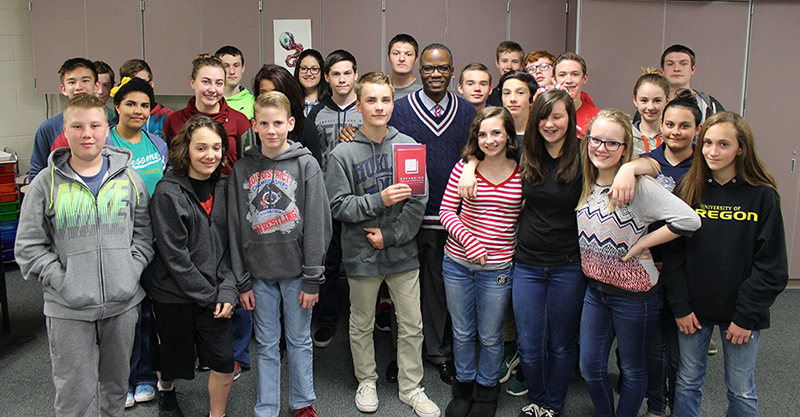 Expanding College Opportunity sponsors believe and support educational opportunity. We define educational opportunity in terms of the academic, psychological, and physical well-being and development of the individual. To become an Expanding College Opportunity sponsor, please introduce yourself or your organization or both by emailing [email protected] or calling us at 404.869.1290.
Academic Year Sponsors
National Sponsors – $250,000 and above
Platinum Sponsors – $150,000 and above
Gold Sponsors – $100,000 and above
Bronze Sponsors – $25,000 and above
Leaders – $10,000 and above
Team Members – $5,000 and above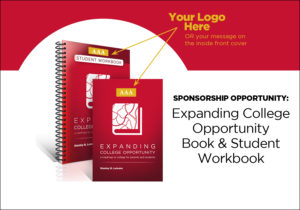 Interested in purchasing the Expanding College Opportunity Book & Student Workbook as a sponsorship opportunity?
Corporations, nonprofits, and academic institutions have an opportunity to boost their public relations image and, at the same time, help students pursue educational opportunities. How? Purchase our special edition Expanding College Opportunity Book & Student Workbook and include your logo on the outside cover or on the inside front cover of the books. Learn more here: Sponsorship Expanding College Opportunity.
Want to make a donation?
Stan Lemons often provides presentations for FREE to families in low-income communities where college access and higher education support is especially needed. Your donation will help to defray the costs associated with Stan's pro bono speaking engagements and complimentary product/service offerings. Click the "Donate" button below and enter the amount you wish to give: $25, $50, $100, $250, $500, $1,000, $2,500, or more. All donations are welcome. Moreover, your donation will make a difference in a child's life.