Executive Coaching for Students
"We help students live their dreams."

Stanley B. Lemons
Executive Coaching for Students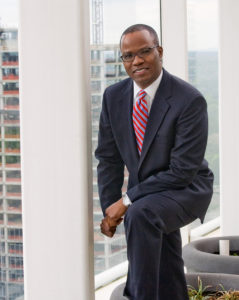 What is it?
Coaching and mentoring to fuel optimal academic performance
Who is it for?
Rising 9th -12th grade students
College students
Students who want to be successful in school and life
How does it work?
Initial student needs assessment and analysis
Two-day in-person academic performance coaching and training with the client
One semester or trimester of phone and video conference coaching plus weekly check-ins throughout the school term
Performance analysis at the end of the semester or trimester
End of coaching 1-5 page summary report with recommendations for future growth
What is included in the training component?
The executive and highly personalized training component includes but is not limited to the following: academic and personal goal setting, establishing an accountability partner, pre-planning for each semester or trimester, organization skills, communicating with a teacher/professor, creating a calendar system and general time management skills, note-taking, strategies to prepare for quizzes and tests, mastering the writing process for school papers, performing well on final exams, maintaining personal and academic balance, and managing peer relationships in an academic environment.
What are the benefits for students?
Boost your grades
Gain more leisure time as a result of greater efficiency
Reduce stress and anxiety related to school assignments
Learn life-long study and project management skills
Enhance your communication skills
Build your self-esteem and confidence
Enjoy a happier and more fulfilling life
What are the benefits for parents?
Enjoy peace of mind in knowing that your child is getting the support he or she needs in order to perform well in school
Ease the stress that comes with managing your family obligations, career, and chore of keeping up with your student's homework assignments
Take comfort in knowing that you are doing the best you can to give your child a head start in life
When does it start?
Rolling admission. Limited space availability
Where does it take place?
The student needs analysis may take place over the phone, in-person, or via video conference
The two-day in-person academic performance training will take place at your location or at a local meeting facility
Who is the Executive Coach?
Stan Lemons

Graduate of the Greenhill School (private college preparatory)
B.A., Amherst College
M.B.A., The Anderson School at UCLA
Exchange Student, Georgetown University
Executive Education: Northwestern University and Harvard University
Certified Project Management Professional
Coro Foundation Fellow
Returned Peace Corps Volunteer
Inroads Alum
Author of Expanding College Opportunity
College Admissions Counselor
Global Marketing Strategist: The Coca-Cola Company, Citigroup, S.B. Lemons & Company
How much does it cost?
$34,500 ($6,900 per month for 5 months)
The cost does not include travel related expenses (e.g. air travel, lodging, meals, ground transportation), expenses related to possible outside tutoring, and any psychological or career-related evaluative testing
After the two-day performance training, clients may request and receive a refund of $4,500. Please allow 60 days to receive a refund. After the two-day performance training, there are no refunds
How do I get started?
Complete the client input form. Please describe your student's situation as best as possible.
We will conduct a complimentary phone interview with the financially responsible party in order to determine if our executive coaching services is a good match for your student and family.