Writing2020: Effective Business Communication for Adults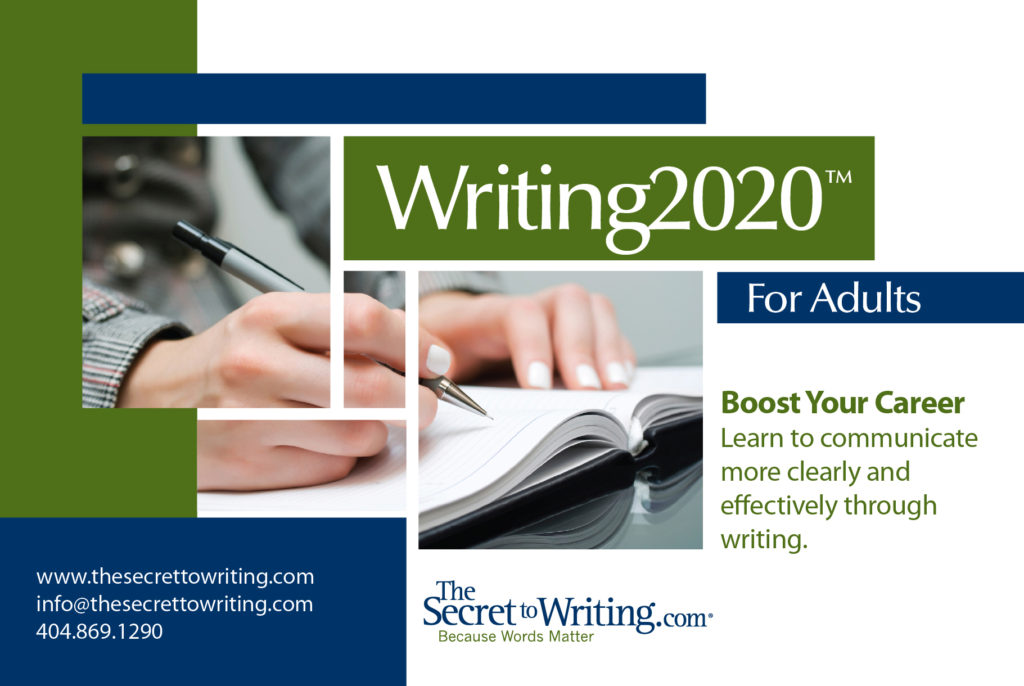 Want to be More Successful in Business? This Writing Class Will Help You Get the Results You Want!
Did you know that it is possible to enhance your career through more effective written communication? If you would like to stand out among your peers and learn how to create meaningful and persuasive documents, this class will give you the fundamental skills you need to succeed.
What are the objectives of the Writing2020 class?
To teach participants the fundamental skills of written communication
To enable participants to write well in multiple formats, such as sales letters, research documents, memos, emails, proposals, and reports
To ensure participants gain confidence in written expression
What are the benefits of the Writing2020 class?
Communicating more effectively in writing
Being viewed as more professional by writing in a way that yields credibility to you, your thought processes, and the overall image of your company
Boosting your career as a result of more effective written communication
Standing out among your peers by having strong writing skills
Increasing your productivity and efficiency through accurate and concise communication
Saving time and money by getting your point across to others the first time
Developing a skill that is transferable to any industry or endeavor
Who should take the Writing2020 class?
Professionals who want to boost their careers through enhanced written communication skills
People who want to review the fundamentals of writing
Individuals who want help from a professional to strengthen areas of weakness in writing
People who desire a writing coach
People who recognize and value the importance of written communication skills in their personal and professional lives
What do you learn in the Writing2020 class?
The 10 secrets to writing: proven steps to make writing more enjoyable
Core grammar skills that every good writer should know
How to communicate your message using accurate and concise sentences
How to write persuasive and compelling memos, email messages, and reports
How to use active voice to punch up your writing
How to write winning sales letters and cover letters
How is the Writing2020 class structured?
For Individuals:
Live, online webinar classes
Six-week class with one 60-minute session per week
Writing and grammar assignments throughout the class
For Corporations and Government Agencies (Private Training):
Customized class at your location
Interactive classroom environment
Writing and grammar assignments throughout the class